If your dream is to become a commercial airline pilot, there are several paths you can take to meet the requirements for this rewarding career. Each of these routes to your goal will take varying amounts of time, but you can complete your flight training on your own schedule with Kingsky Flight Academy.
What Is a Commercial Airline Pilot?
While obtaining your commercial pilot license is an essential part of becoming an airline pilot, there are many differences between being a commercial pilot and being an airline pilot. The requirements to fly for an airline include obtaining an Airline Transport Pilot certificate and passing a Federal Aviation Administration Class 1 medical exam.
Once you complete your commercial pilot training and certification, you can become a cargo pilot, backcountry pilot, or glider tow pilot or offer aerial tours, operate charter flights, or fly a corporate jet carrying passengers. Airline pilots, on the other hand, are classified as those who fly a regularly scheduled passenger service, typically for a national, international, or regional airline.
What Are the Duties of a Commercial Airline Pilot?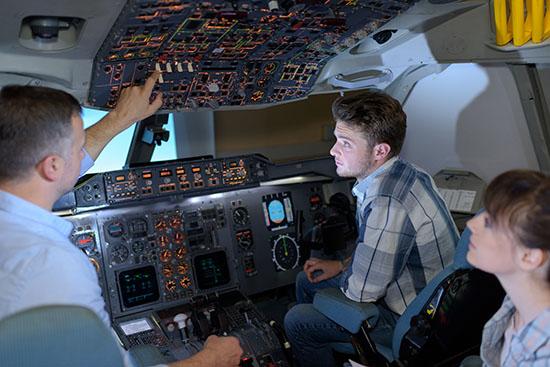 There are many responsibilities of an airline pilot beyond flying the plane itself. In your career as a pilot in the airline industry, your duties may include:
Preparing the aircraft for flight
Verifying maintenance and repairs are complete and correct
Planning the flight route, calculating fuel consumption, and adjusting for weather conditions
Ensuring the aircraft is properly balanced
Practicing customer service skills and passenger communication
Obtaining clearance from air traffic controllers and airports
Adjusting flight routes in changing conditions
Managing a flight crew
What Is a Typical Airline Pilot Salary?
An airline pilot's career often starts at the regional airline level, where new pilots make $20-50 per hour, or about $40,000 annually, depending on the type of aircraft they fly and their level of experience. In addition to this hourly rate, airline pilots jobs usually include a stipend during training and a per diem allowance covering meals and lodging when staying away from home overnight.
There is a shortage of pilots at the ATP level in the aviation industry. As you advance in experience and responsibilities, your salary will climb. The median salary for airline pilots in 2019 was $121,430.1 Pilots for major carriers like American Airlines, UPS, FedEx, and Delta might make more than $350,000 per year.
How to Become a Commercial Airline Pilot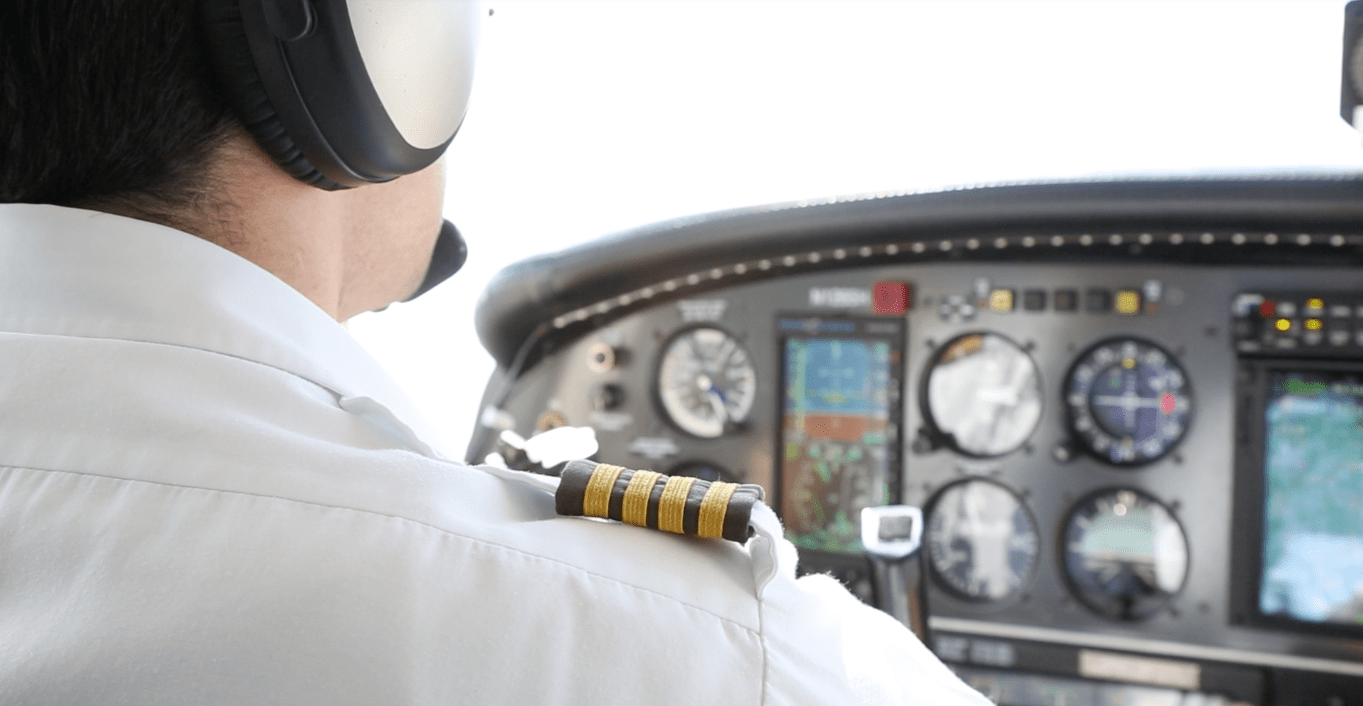 To reach your goal as quickly as possible, you should first make sure that you can pass the FAA Class 1 medical exam before you invest heavily in flight training. If you hold a Class 2 medical rating, you can become a commercial or corporate pilot. However, you cannot work for a scheduled air carrier without your Class 1 medical rating.
One fast and efficient path to becoming an airline pilot would be:
Earning a private pilot certificate, starting with the fundamentals in a single engine aircraft
Completing instrument rating in order to fly under instrument flight rules in any kind of weather
Obtaining your commercial pilot certificate, which includes additional flight hours and allows you to be paid to fly passengers
Becoming a certified flight instructor, which can allow you to earn an income while you complete the additional training and experience, which airlines require
Adding a multi-engine rating, which allows you to operate aircraft with multiple engines as a commercial pilot
Gaining the necessary 1500 hours of flight time and experience to qualify for your Airline Transport Pilot (ATP) certificate
You can complete this level of training and experience in a Part 141 flight school, in a college degree program, through military training, or in a combination of these methods. Obtaining the necessary level of experience and training to meet airline hiring requirements might take 2-4 years.
Commercial Airline Training at Kingsky Flight Academy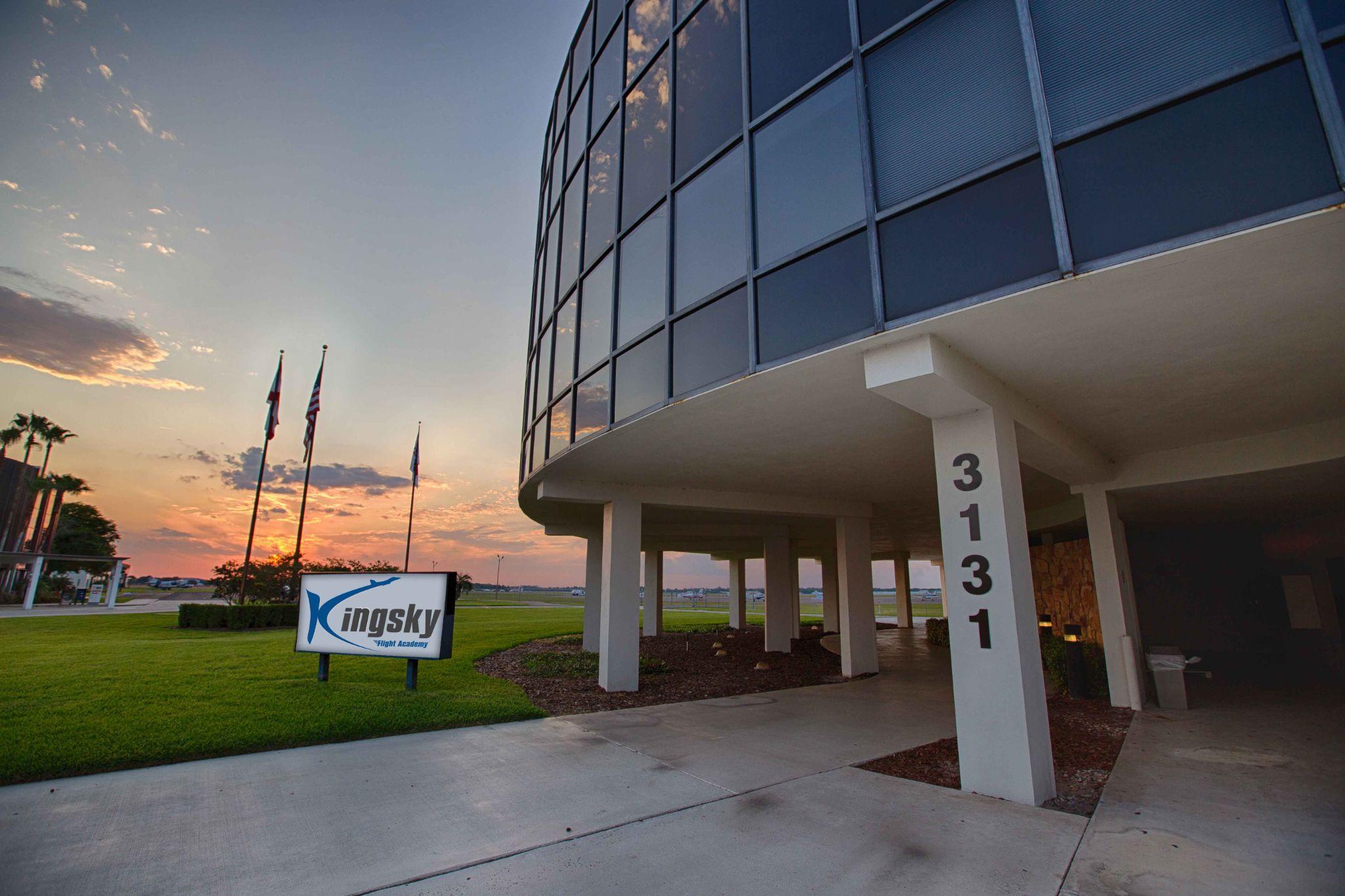 You can complete your entire flight training journey at Kingsky Flight Academy in Lakeland, Florida. With over 50 years of experience in the airline industry, Kingsky's training facility, aircraft, and instructors meet all the FAA requirements for Part 61 and Part 141 flight training courses.
Qualified applicants can receive VA education benefits or may qualify for a scholarship or financial aid at Kingsky. The ATP program will fully prepare you for a prestigious career as an airline pilot, with full motion simulators that emulate multi-engine turbine aircraft with a takeoff weight of 40,000 pounds.
You can complete all phases of your training with us and even enroll in a bachelor degree program through our partners. If you dream of working as a professional airline pilot, contact Kingsky today to find out more and get started on a flight path to the career you have always wanted.
Source: