Become an
International Student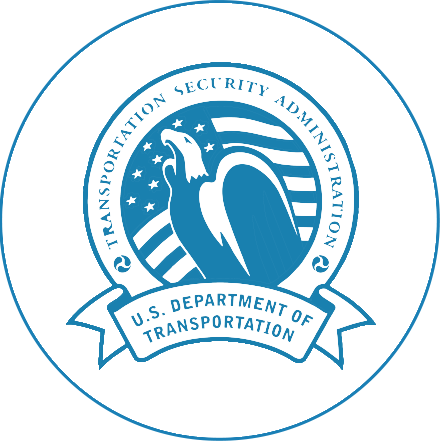 TSA
With your Visa in hand you must submit your TSA Training request. Under U.S. law , U.S. flight training providers are prohibited from training any flight training candidates or students unless they have submitted certain information to TSA, and TSA has determined that the individual does not pose a threat to aviation or national security.
International Student Admission
Non-US citizens receiving training in the United States generally need a student visa. Given events of the recent past, flight training is monitored especially closely. The purpose of your visit to the United States determines what visa you will need. If you are traveling to the United States solely for flight training, you are considered a student, and you will need a student visa. Please contact the US embassy in your home country, your local US consulate, or the Department of State to determine what kind of visa you will need for your trip. Begin planning for your arrival and stay in Florida well in advance. Some U.S. embassies have wait times of a couple of weeks to apply for a visa interview. The visa requirements sound a lot worse than they actually are. But don't worry–the visa application process is simpler than it sounds. Along with your training application, we will send a detailed description how to apply for an I-20 form and obtain your M1 student visa.
12 Easy Steps to Get Started
Make sure you have paid $ 2,000 of the non-refundable registration fee *. (*Exclusions may apply in certain circumstances).
Make sure to Upload Financial verification (bank statement); if the bank statement is not in your name, include the financial support verification form. 
Confirm with our team the receipt of your enrollment
We issue Form I-20 for your visa
1.You get an advance e-mail copy with the Sevis Nxxx number
2.We send the original to your address by UPS overnight express
Personal interview at the U.S. embassy or consulate
The Embassy/Consulate will issue you the M1 visa. The Visa will either be mailed to your home or needed to
be picked up at Embassy/Consulate. Be sure to check the correct procedure for your local U.S. Embassy/Consulate.
Once you have your visa, be sure to verify that you received the correct visa type (M-1) and email us a copy of your visa.
Submit TSA Training Request:
– Register with TSA (www).flightschoolcandidates.gov
– Inform the school that you have registered with TSA.
– Pay for your application.
– Inform school when you receive the e-mail Documents accepted/fingerprint instructions
– Schedule your Fingerprint collection and wait for final approval.
Before you make any travel arrangements ensure you have received from Kingsky Admissions, a written confirmation of your class start date.
When you may need a M1 student visa:
Flight Training for a new license or rating
Obtaining additional Ratings
Flight Instructor Training
When you may NOT need a M1 studentvisa:
Stand-Alone FAA License
Foreign Pilot License Validation
Restricted foreign based License
Flying Vacation and Hour Building
Checkout w/ Flight Instructor
Acquisition of an Endorsement
Please contact the U.S. embassy in your home country, your local U.S. consulate, or the Department of State to determine whatkind of visa you will need for your trip.
Kingsky Flight Academy Designated School Official (SEVIS)