Many people mistakenly believe that they are too tall or too short to become a pilot. Is there a height requirement to be a pilot, and do you qualify to pursue a career as a professional pilot?
Height Requirements for Commercial and Airline Pilots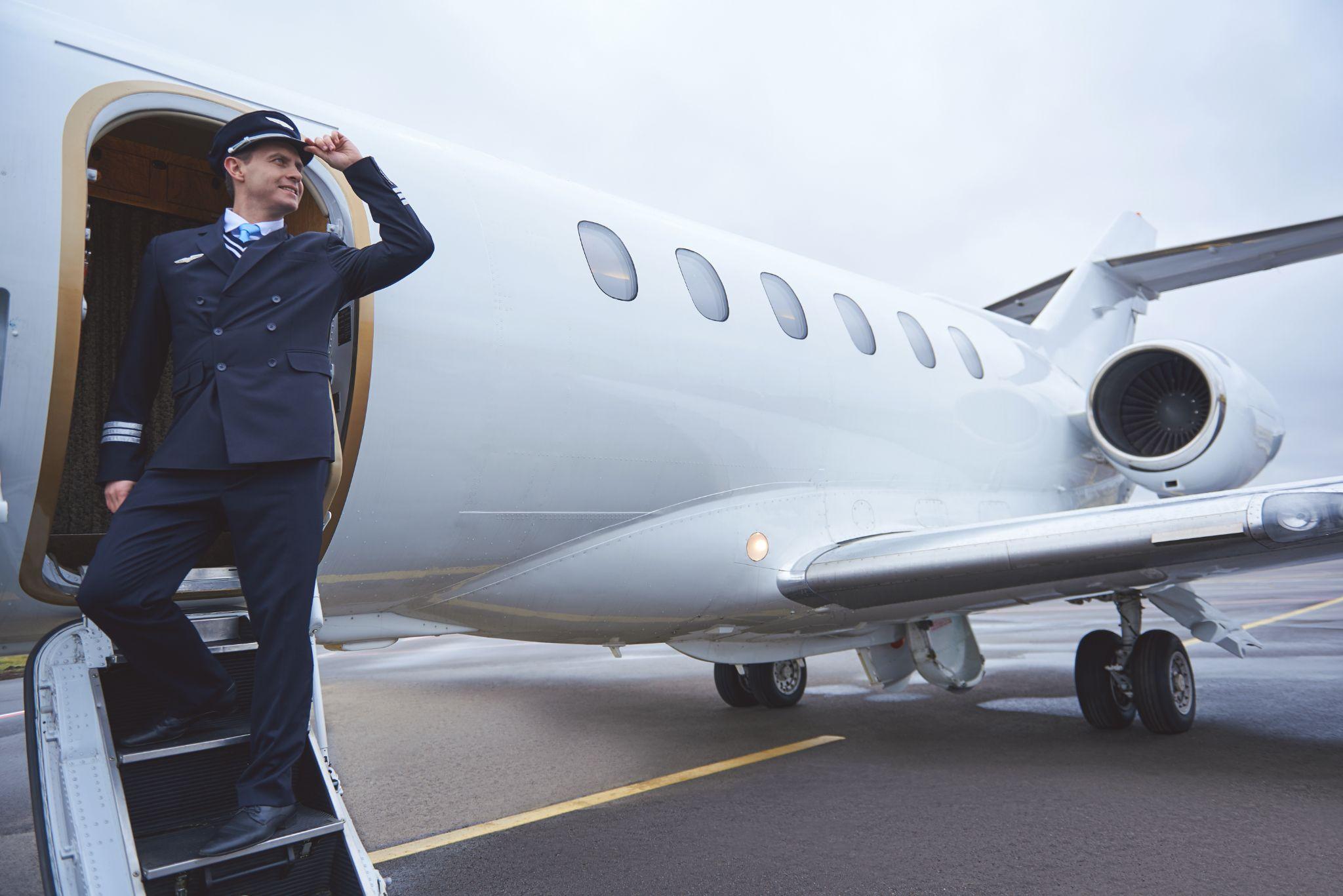 There are no specific height restrictions for pilots under FAA rules. Flight schools and commercial airlines accept pilots for training as long as they are physically able to reach the controls and obtain a full rudder deflection in the aircraft they will operate. Equipment and modifications can be used to allow a very short pilot to perform these functions.
In some cases your pilot's license may have operational limitations that require modified aircraft controls to accommodate your height. As long as you can meet the required medical rating, have the necessary flight hours, and pass the testing requirements, you can receive a private, commercial pilot, or ATP license.
Very tall pilots may also be limited by the types of aircraft they can fly and might need customized seats or airplane modifications to accommodate their height and reach, but most commercial planes have adjustable seats that will allow fully qualified taller pilots to safely operate these larger aircraft. Certain airlines may have their own height requirement hiring policies based on the types of aircraft they operate.
Height Requirements for Pilots in the Military
While the military has had maximum and minimum height requirements in place for some time, they modified the height standard in 2020. In addition to allowing a wider range of student pilots in military aircraft, waivers are often granted for promising students in military flight school, so these military height requirements are not set in stone:
Air Force pilots. The Air Force did away with their standing height requirements in 2020, which limited pilots to a range of standing heights between 5'4″ to 6'6″. The USAF now uses an anthropometric screening process that matches physical attributes with suitable aircraft. The Air Force is also designing flight equipment to better suit women and shorter pilots.
US Navy pilots. The Navy requires pilots to be between 5'2″ and 6'5″, with a sitting eye height of 26 to 31.4 inches.
US Marine Corps pilots. Pilots in the Marines must have a sitting eye height of 26″ to 31.4″ and a total sitting height of 31″ to 40.9″. There is no standing height requirement.
Army pilots. The U.S. Army requires pilots to have a standing height of 5'4″ to 6'6″. They must have a sitting height of 40.15 inches and a reach of at least 64.5 inches.
A Flexible Flight School Is the Right Fit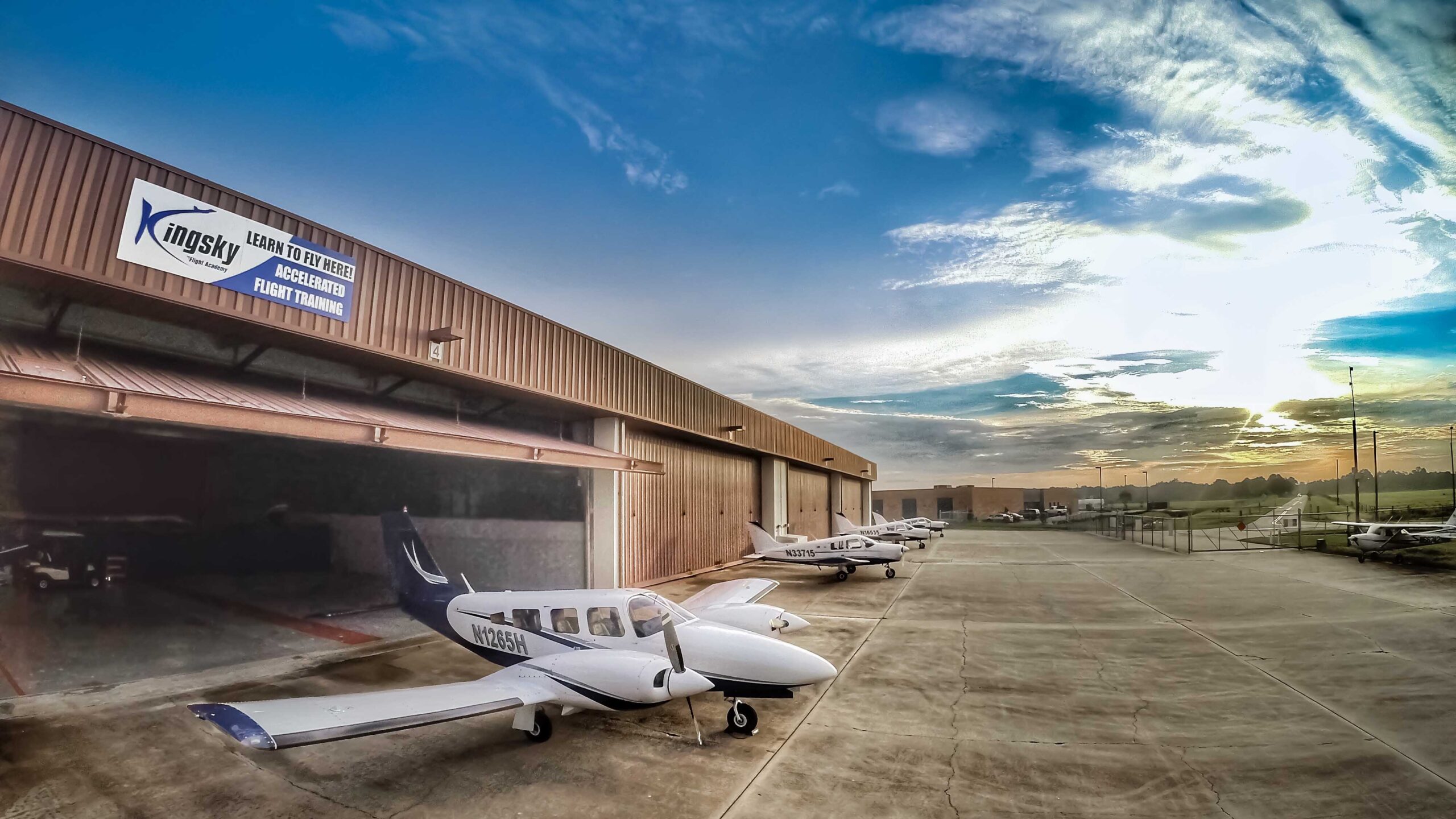 If your dream is to become a pilot, chances are you can find a flight school with the flexibility to work with a person who is taller or shorter than average. At Kingsky Flight Academy, we offer three options in aircraft used in training, which broadens our ability to fit the plane to the pilot. You can train to meet your private pilot or commercial pilot license on a:
Cessna 150
Cessna 172 Skyhawk
Piper PA-28 Cherokee
Piper PA-34 Seneca
We offer complete Part 61 and Part 141 flight training courses, including Certified Flight Instructor, Instrument Rating, Multi-Engine Aircraft, and Jet Simulator training at our Flight Academy in Lakeland, Florida.
Are you wondering if you can become a private or professional pilot? With our flexible training programs, 60 years of experience in the aviation industry, and over 300 sunny days to fly each year, your dream can become a reality faster than you imagine. Contact us to learn more and enroll with Kingsky Flight Academy today.