Student pilots often start out strong in flight school, with dreams of starting a career as a pilot or just flying their own plane for business or recreation. Many of these aspiring pilots do not complete their training and never go on to earn their pilot license.
What happens if you fail pilot training, and how can you avoid the most common reasons for dropping out of flight school?
How Many Student Pilots Complete Flight Training?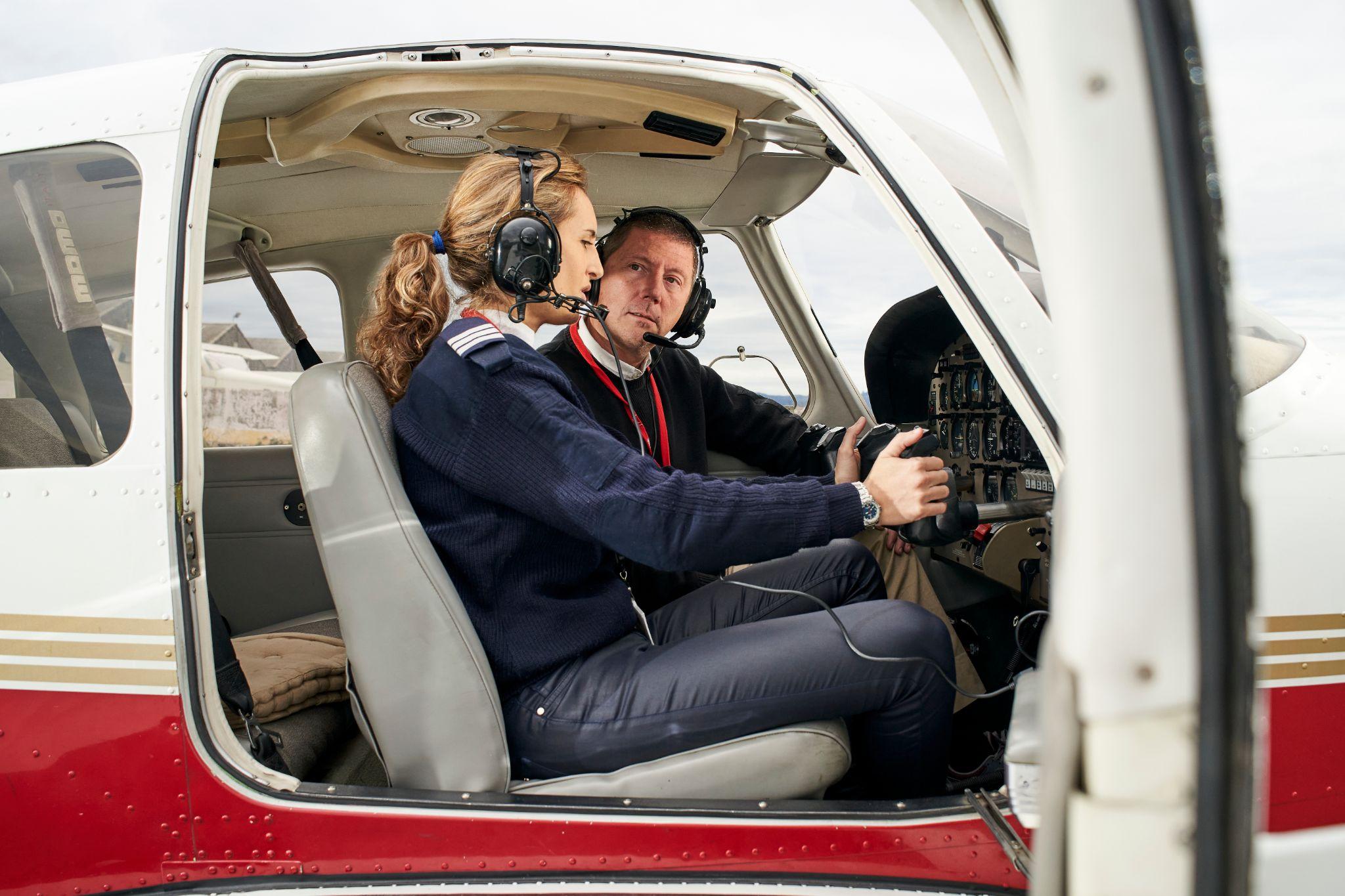 What percentage of student pilots get their license? One statistic commonly quoted is based on a 2011 study by the Aircraft Owners and Pilots Association, which found only 20% of flight school students achieve their private pilot certification. The FAA official numbers, which compares the number of student pilot certificates issued against the number of private pilot certificates issued, puts the number of successful students at 44%.1
Student pilots do not need to apply for their student pilot certificate until they are ready to take a solo flight, so this accounts for the difference between these estimates. In either case, it seems that the majority of people who start down the path of becoming a pilot do not reach their goal. Some flight schools have a much better track record than others, and there are ways to avoid the most common pitfalls that student pilots face.
What Stands In the Way of Student Pilot Success?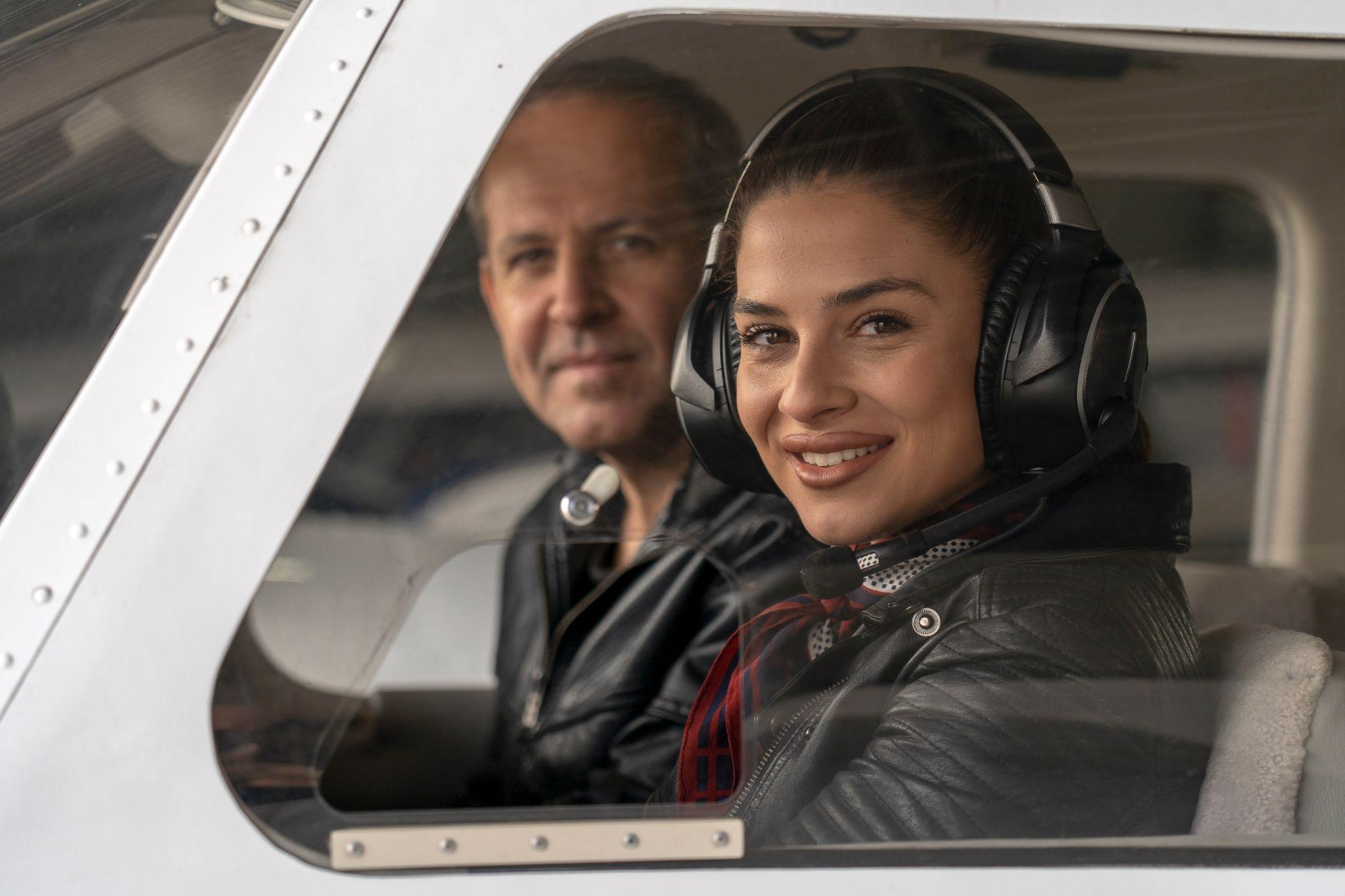 1. Losing Interest or Motivation
Many people have an interest in learning to fly, but when they begin the process and realize how much is involved, they may lose interest or decide flight training is not what they expected. These reactions are perfectly normal, as flying your own plane is not for everyone. An experienced flight instructor can help students keep their initial excitement about flying by helping them overcome the first few hurdles.
2. Ground School Is Challenging
Becoming a pilot involves studying as well as time in the air learning the practical skills of operating an airplane. It is hard to become a pilot, and the academic challenges might be more than many students expect. Flight schools that offer students the ability to work at their own pace and have well organized ground schools can help students learn the aeronautic science they will need to succeed.
3. Incompatible Programs or Flight Instructors
Sometimes the problem is not the student, but the fit between the student and the flight school or flight instructor. There are very structured flight programs (Part 141) and more flexible flight programs (Part 61), and if one is not the right style for your schedule and lifestyle, the other might be. Finding a flight instructor who makes you feel comfortable and confident and helps you build your skills at your own pace can make all the difference to your success and ultimate goals of becoming a commercial or airline pilot.
4. Challenging Failures or Stalled Progress
No one likes the feeling of failure. When a student does not pass a progress check or practical test, it can be very demotivating. After working very hard to master the skills needed and being advised by your instructor that you are ready for this challenge, it can seem easier to quit rather than regroup.
Some students plateau in their training and don't feel ready to take the next stop of a checkride or solo flight. They never know if they would have passed or failed because they never feel ready to try.  In both of these cases, you should be working with a flight instructor you trust, who helps you stretch your skills, build your confidence, and rebound after a failed maneuver.
5. Unprepared to Take Full Command of the Aircraft
At some point in your training, your instructor must be absolutely confident that you have the necessary skills and experience to fly solo. This is a complex evaluation not only of your ability to perform the tasks necessary to take off, navigate, and land successfully, but also of your mental fitness to make the critical decisions necessary without another pilot by your side. Your flight instructor should be striving to prepare you for this challenge. Only when you are ready to be the Pilot in Command should they encourage you to take your solo flight.
6. Financial Challenges
Flight school is an investment in your future, and it can be a large one. Many flight schools present pricing for the absolute minimum number of flight hours and ground school time that the FAA requires for each pilot certificate. Unless you have prior experience or training, it might take more than the required number of hours in the air before you and your instructor agree you are ready to take the written, oral, and checkride exams. There are financial aid and GI bill options available that can help pay for flight school, but building in some budget flexibility can help students complete their programs and earn their pilot license.
Rising Above All Obstacles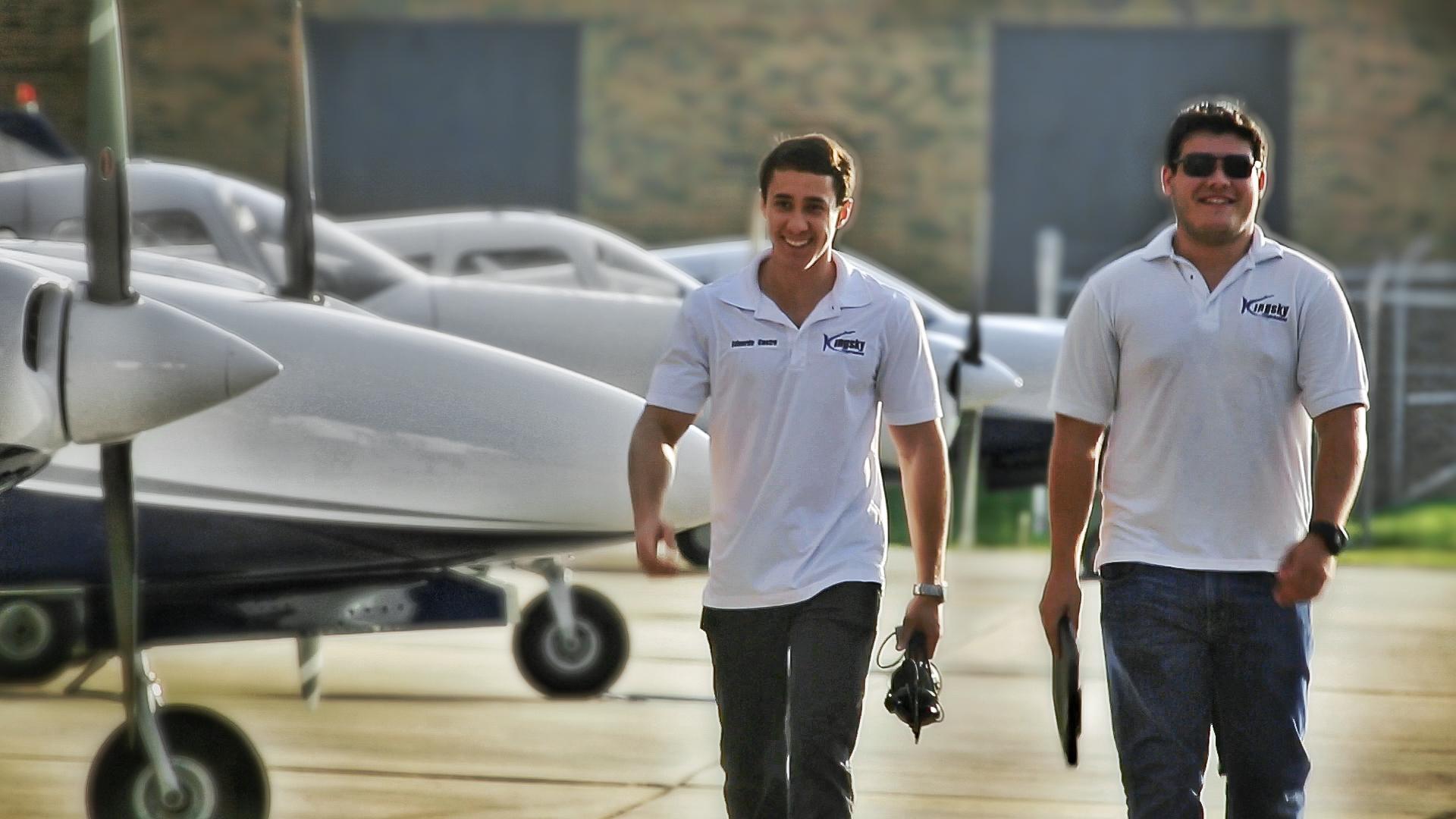 You can soar past all of these obstacles with Kingsky Flight Academy in Lakeland, FL. Our flight instructors have over 60 years of combined experience and will guide you through every step of your training with the right options for your success. Our courses include Part 61 and Part 141 options, including multi-engine aircraft, instrument rating, and jet simulator training.
If you are new to flying, we can get you off to the best possible start. If you have tried another flight school and did not reach your goals, we can help you confidently rise above whatever stood in your way. Contact us today to take command of your dreams and overcome the obstacles that keep so many students from earning their wings.
Source: